Hospice Walk in Memory of Loved Ones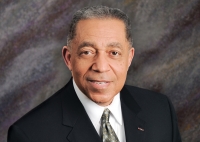 Residents of Rocky River, Fairview Park and surrounding communities are invited to walk in memory of their loved ones while "paying it forward" to help hospice patients and their families. Now in its fifth year, Hospice of the Western Reserve's Walk to Remember will take place on Sunday, June 12, from 8:45 a.m. to 12 noon, at the Cleveland Metroparks Zoo, 3900 Wildlife Way, Cleveland. The event is sponsored by FirstMerit Bank.
Emmy award-winning broadcast journalist Leon Bibb of WEWS-TV, Channel 5, is this year's Master of Ceremonies. More than 3,000 participants are expected to honor the memory of their loved ones. Funds raised go to help Hospice provide the services that are not fully covered by Medicare and private insurance. These include pediatric hospice and palliative care, patient "day to remember" experiences, art and music therapy, grief and trauma support in local schools and much more.
"FirstMerit is honored to support the mission of Hospice of the Western Reserve, which touches the lives of thousands of families at a time when they are the most vulnerable," said Chris Doyle, Vice President, Commercial Banking at FirstMerit Bank, who is this year's Walk to Remember Business Chair.
"I have witnessed first-hand the compassionate care and unsurpassed breadth of services in our community provided by this nonprofit organization. I encourage those who have been supported to consider forming a team and joining us as we walk together to celebrate the memory of our loved ones. The funds we raise will be used to help other families have the best quality care possible for their loved ones."
Registration is available online at hospicewr.org/walk or by calling 216-383-3715. Admission includes a full day at the Zoo and Rainforest, T-shirts, entertainment and much more. (Gates open at 7:30 a.m.) The cost is $25 for an Adult; $12, Child; and $65, Family (includes two adults and three children under age 12).
Hospice of the Western Reserve is a nationally acclaimed nonprofit agency providing hospice, comfort care and holistic support to patients and their families in the Northern Ohio region for nearly 40 years. For more information, visit hospicewr.org or call 800-707-8922.
Laurie Henrichsen
Laurie Henrichsen is Public/Media Relations Manager, Hospice of the Western Reserve.
Read More on News
Volume 3, Issue 11, Posted 3:57 PM, 05.04.2016