CLF Foundation Presents Spring Jazz- A Celebration of Care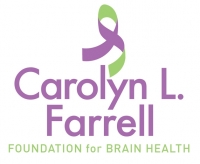 The Carolyn L. Farrell Foundation for Brain Health, a nonprofit 501c-3, was set up by Dr. Charlie Farrell, MD, and his daughter Rev. Katie Norris, of Westlake a few years ago to help other families caring for family members with dementia at home. In creating the foundation, their mission was to empower those affected by dementia through art care and community outreach. With supportive community, people with dementia can live lives of meaning and purpose.
Last month Carolyn passed on, and Dr. Charlie is continuing the foundation and their plans. He says, "We can all be care partners. It just requires a shift in our perspective - from viewing ourselves as taking care of and giving everything to seeing ourselves as receiving back that which we give. To do this, we must be aware and carefully search for the openings to our loved ones' being. Through love, art, and creativity, we can fill other's hearts with sound, light, and touch."
The Foundation is holding a benefit, Spring Jazz – A Celebration of Care, on Saturday, March 28, at 5:00 p.m. at the Don Umerley Center at Rocky River Memorial Hall. There will be dinner, a story teller, jazz music and a silent auction. Art work of the clients of CLF Foundation will be for sale as well as gift baskets and other art items.
This is a family event and there will be special food preparation available for those with dietary needs or difficulty with the mechanics of swallowing or chewing. For further information call Dave or Cynthia at 440-409-0318. Tickets can be bought at http://www.brownpapertickets.com/browse.html and type in Spring Jazz - A Celebration of Care. For more information on the foundation, visit www.farrellfoundation.com.
Cynthia Wilt
Cynthia K. Wilt is the Manager of Administration and Finance for the Carolyn L. Farrell Foundation.
Read More on Events Calendar
Volume 2, Issue 8, Posted 3:41 PM, 03.02.2015